Who we are
LC&CTA is a dynamic Personal and Professional Development, Counselling Skills and Counsellor Training Association now well established and respected on the Adult Education Scene.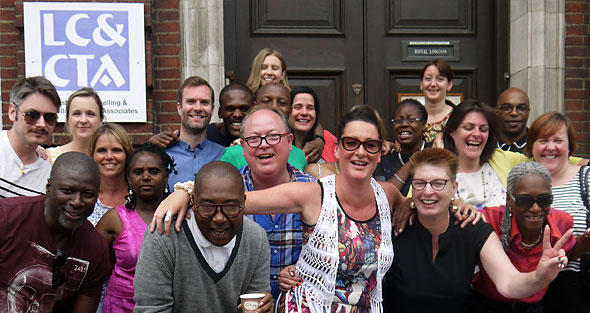 We evolved because the co-founders recognised that, as government funding for Adult Education diminished, there emerged an urgent need for a Personal/Professional Development, Counselling and Counsellor training organisation that provided high quality training at affordable cost.
LC&CTA is dedicated to the promotion of equality and diversity of participation in the counselling and 'helping' professions and to learning through relational meeting and existential experience.
We are an independent association, but our services and provisions are externally moderated in order to guarantee Quality Assurance to OFSTED Standards.
We offer a wide range of counselling, intrapersonal and inter-personal communication courses which assist the ongoing development of all those engaged in, or wanting to enter any of the helping professions. Whilst we offer no concessions to applicants, our courses and one day workshops are highly affordable and provide inclusive training which often carries nationally recognised qualification.
To varied and appropriate degrees we deliver Experiential Diversity Training on all our courses, which is:
"A specific and embedded aspect of our counsellor training which focuses on the intra and interpersonal experiential exploration of the obvious/known and/or the latent or 'unconscious' fears, prejudices, stereotypical views and beliefs we hold in relation to human diversity; which participating individuals (including tutors) may have inherited or absorbed from significant others, society itself or from any other distorted life experience. This training also explores the impact of belonging to either an 'oppressed' or an 'oppressor group' and how we can minimise the impact of such 'isms' within our psychotherapeutic practice through the development of conscious awareness and personal and interpersonal honesty and open discourse." (Chris Brown, 2009)